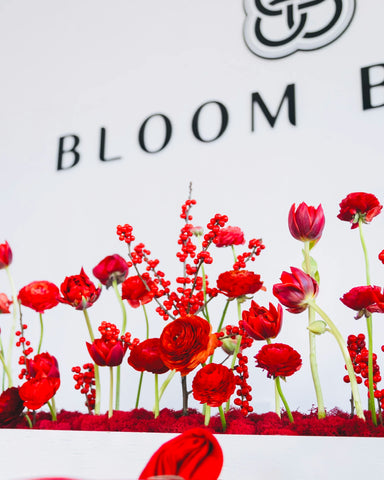 Bouquets up to $150
Bouquets up to $150
Discover affordable flower bouquets for every moment at Bloom Boom. Get cheap flower bouquets delivery in Santa Monica without sacrificing quality. Our selection under $150 offers a variety of fresh, vibrant arrangements. Choose from charming bouquets, elegant flower boxes, or classic mixed bouquets. Perfect for birthdays, anniversaries, or just because. Want a little more luxury? Upgrade to our $150-$300 range for something extra special. Every order comes with the promise of cheap flower delivery—fast and with care. Shop now for the cheapest bouquet delivery and brighten someone's day without breaking the bank. At Bloom Boom, affordable bouquets don't mean second-best.
Buy flowers for an affordable price
At Bloom Boom, affordable flower bouquets meet exceptional service. Enjoy cheap flower delivery across Santa Monica, perfect for any occasion. Quality isn't compromised here. Our blooms are always fresh and vibrant, always. Gift a smile with cheap flower arrangements delivered to your doorstep. Perfect for showing love on Mother's Day—beautiful flowers, unbeatable prices.
Celebrate birthdays with a pop of color. Our cheap flower bouquets delivery makes their special day brighter without a hefty price tag. With Bloom Boom, affordable bouquet delivery is just a click away. No skepticism is needed, just pure delight. Order now and see for yourself.
Cheap, but still aesthetic rose, hydrangea, peony bouquets
Bloom Boom brings affordable bouquets that don't skimp on beauty. Our cheap flower delivery in Santa Monica includes a variety of styles. From flower mixes to monobouquets and flower boxes, we cater to every taste. Quality is our priority, even with cheap flowers that deliver. Expect only exceptional blooms every time you order.
Roses. Discover roses that redefine affordable bouquet delivery. From deep reds to soft pinks, each color tells a story. Visit our specialized rose catalog for cheap flower bouquets delivery that never compromises on the romantic gesture.
Hydrangeas. Our hydrangeas are a true spectacle—plush, vibrant, and utterly breathtaking. Perfect for when you need delivery of cheap flowers that make an impression. Explore our hydrangea collection for an affordable bouquet of flowers that are anything but ordinary.
Peonies. Peonies are the epitome of spring's charm, even on a budget. Their lush, full petals are a luxury statement with an affordable bouquet's price tag. Step into our peony paradise and select a cheap flower arrangement delivered with poise and grace.
Are Bloom Boom's bouquets really the most affordable in Santa Monica?
At Bloom Boom, we're proud to stand out as a Business+ category service in Santa Monica, known for providing cheap flower delivery without cutting corners. Our pricing is transparent, and our bouquets are crafted with care, ensuring that affordable flower bouquets don't just exist, they impress. We offer the cheapest bouquet delivery with a variety of options, making luxury accessible for all. Whether it's cheap bouquets for delivery or more lavish arrangements, we serve every need with the same dedication to quality.
We embrace the diverse needs of our Santa Monica community, providing flowers online delivery for cheap for everyday moments and those once-in-a-lifetime events. Feel free to indulge in a simple yet elegant affordable bouquet of flowers one day and opt for a stunning eustoma arrangement the next. Our flexibility means that you can order an affordable bouquet delivery for a friend's birthday today and a more elaborate, affordable wedding bouquet online for your special day tomorrow. Bloom Boom is here to cater to all your floral desires, always on the budget.
How does cheap bouquet delivery from Bloom Boom Shop work?
At Bloom Boom, affordable bouquet delivery is straightforward and tailored for celebration. Begin by picking a stunning bouquet from our collection, then arrange your delivery. Our cheap flower delivery operates seamlessly online, connecting you with the vibrant heart of Los Angeles from 9 AM to 8 PM. Place your order by 2 PM, and we'll ensure your flowers arrive that same day.
For those in Santa Monica, delight in our complimentary delivery for any location within a 3-mile reach. A little further out? Our delivery fees are reasonable:
Just $9.95 for distances of 3 to 7 miles.
A mere $1.25 per mile if you're 7 to 15 miles away.
Only $1.50 per mile for the journey of 15 to 25 miles.
A simple $2 per mile should you be beyond the 25-mile mark.
Your shipping cost is transparently presented at checkout, making your decision to send a cheap flower bouquets delivery as smooth as possible. Choose Bloom Boom for your cheapest delivery of flowers online and celebrate with grace.
Choosing a selection results in a full page refresh.
[split_t4nt][split_t4nt]

Add to Wishlist

[split_t4nt][split_t4nt]